mJournal is a note taking application for Mac OS X with an unique usage experience and a focus on simplicity, security and syncing.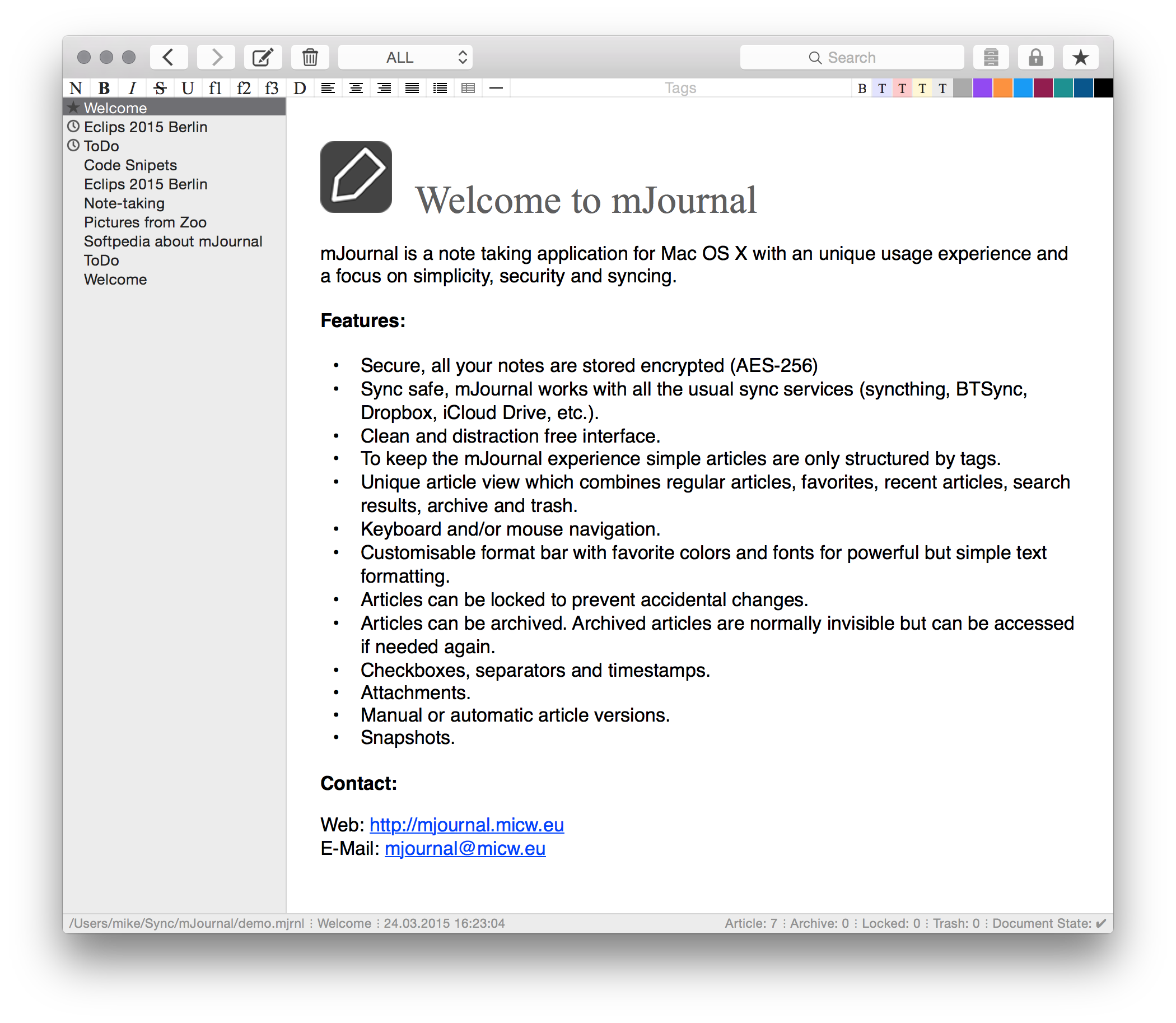 Features:
Secure, all your notes are stored encrypted (AES-256)
Sync safe, mJournal works with all the usual sync services (syncthing, BTSync, Dropbox, iCloud Drive, etc.).
Clean and distraction free interface.
To keep the mJournal experience simple articles are only structured by tags.
Unique article view which combines regular articles, favorites, search results, archive and trash.
Keyboard and/or mouse navigation.
Customisable format bar with favorite colors and fonts for powerful but simple text formatting.
Articles can be locked to prevent accidental changes.
Articles can be archived. Archived articles are normally invisible but can be accessed if needed again.
Snapshots.
Download from AppStore: